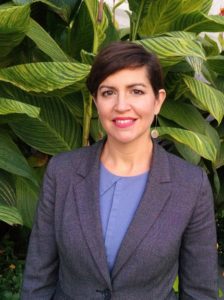 Abigail Ellis
Executive Director
B.A., Sociology, The Pennsylvania State University
M.S.W., Temple University
Abigail Ellis joined the MENTOR Independence Region (formerly Mentoring Partnership & Resource Center) in 2015. She is responsible for setting the strategic direction, overseeing all operations and garnering resources and support for MENTOR Independence Region. Prior to joining the MENTOR IR, Ellis led the Campaign for Mentoring (a.k.a. Greater Philadelphia Mentoring Partnership) at United Way of Greater Philadelphia and Southern New Jersey, as well as efforts in data and outcomes and operational support. Ellis is also a 12 year veteran of Big Brothers Big Sisters Independence Region, starting the first school-based mentoring program in 1999 and most recently supporting the organization in Research and Evaluation. Ellis is a graduate of Temple University School of Social Administration, earning her Masters in Social Work. Ellis also received a BA in Sociology from Penn State University.
---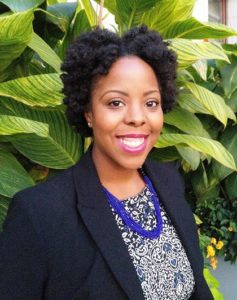 Unique Saunders
Manager, Technical Assistance & Quality
BA in Journalism/Creative Writing
Master in Public Administration (MPA)
Unique Saunders joined MENTOR Independence Region in June 2016. She is responsible for the implementation of our Technical Assistance service and our National Quality Mentoring System (NQMS) work, helping build the capacity of our mentoring programs partners. Saunders also supports advocacy, data collection and stakeholder engagement efforts. Saunders earned her Master's in Public Administration, and has experience as Director of Admissions for a private school in Philadelphia and in community outreach for a social service program in Seattle, Washington with a mission to move people from poverty to self-sufficiency. Unique started mentoring in Big Brothers Big Sisters a decade ago and has worked with several mentoring programs over the years, including the College Success Foundation in Seattle and the McNamee Scholars Program in Philadelphia.
---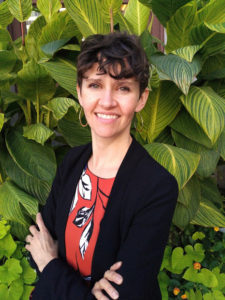 Adelaide Moschler
Manager of Learning & Development
BA in Political Science
Adelaide Moschler joined MENTOR Independence Region in 2015. She has worked for Big Brothers Big Sisters Independence Region since 2013. Adelaide has worked in the learning and development field since 2009 and has worked in the nonprofit social services field since 2005. Adelaide served as a Peace Corps Volunteer in Mali, West Africa from 2003 to 2005. She earned a Bachelor of Arts in Political Science from Appalachian State University in 2002. Adelaide was born and raised in the Southern United States and has been living and working in Philadelphia since 2007. In her role as Manager of Learning & Development, Adelaide is our Lead Trainer, building the capacity and quality of mentoring programs and increasing the quality of mentors in our region.