A Message from the Executive Director
November 6, 2017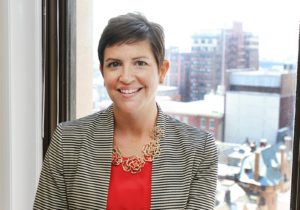 MPRC is now MENTOR Independence Region! New name and branding, same mission.
Friends and Colleagues,
I'm excited to share that effective September 2017, Mentoring Partnership & Resource Center will become MENTOR Independence Region! As one of nearly 30 affiliates of MENTOR: The National Mentoring Partnership we are re-branding to better reflect that affiliation, and to help unite the MENTOR affiliate network. Consistency throughout the network will increase brand awareness and ultimately grow the mentoring movement into a leading cause category. Our ability to speak with one voice and identity will secure more mentors for the youth we serve and bring us nearer to closing the mentoring gap. Uniting as a network provides the added benefit of shared mentoring resources and best practices.
Locally, these additional resources will help to bring new and innovative training curricula, thought leadership on how we can work together to close the #MentoringGap, and improved leverage of campaigns like In Real Life, bringing more mentors and champions to the movement.  Learn more from our FAQ here.
Our work mission is the same, and our work is the same. We'll continue to bring you the latest research and evidence on best practices, high quality training and technical assistance, relevant and timely thought leadership, and tenacious advocacy to bring more awareness and resources to the power of mentoring.
We are committed to strengthening the mentoring field and look forward to working with you in partnership as MENTOR Independence Region.
Best,

Abigail Ellis
Executive Director